See on Scoop.it – Learning, Teaching, Leading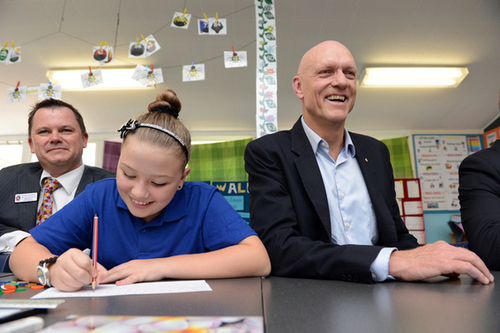 Trainee teachers would be tested for literacy, numeracy and emotional intelligence under a suite of teacher training reforms released by the Federal Government today.Under the plan, the Australian Tertiary……
Christopher Bounds's insight:
Let's think this through: we're going to demand that trainee teachers meet stringent new requirements without increasing the funding to the two sectors responsible for equipping kids with the skills to aspire to the profession? We're going to use tests which have not yet been shown to measure the necessary precursors to successful teaching?
Don't let me here one politician tell me there is research to support this crap. God knows, we need to develop a better profession, but it comes with an investment in the profession and in the insitituions. This just shifts to costs to young people who might very well make a fabulous contribution. Cruel, unfair and absolutely cynical.
One guarantee of a lousy policy? Cross-party support…
See on theconversation.edu.au