See on Scoop.it – Learning, Teaching, Leading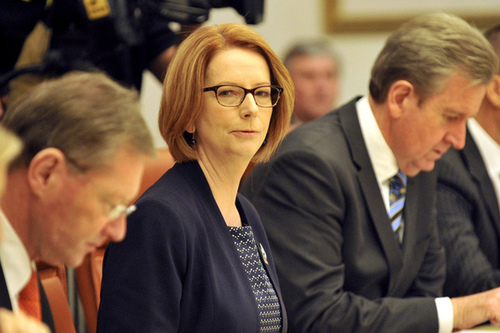 The A$14 billion federal government proposal based on David Gonski's call for a better school funding system has not been agreed to at this week's COAG meeting.
Christopher Bounds's insight:
Maxine McKew's article is a reminder that the whole Gonski process has been fraught from the beginning. Perhaps the greatest omission from her analysis is, however, the failure to accept that Gonki's committee worked against the unremitting sectoral confrontation that has bedevilled Australia education since the bad old days of sectarian conflict. One looks rather enviously across the Tasman.
The danger lies in postponing a move to a fairer and more effective system of funding. Like a pressure cooker, there will be a point where reaction will no longer be measured but sudden. While such a response might be a final salvation for the government sector, which carries the burden of public education in Australia, a reactive correction would disenfranchise parents of studetns in the non-government sector (30%) and would almost certainly lead to further politicisation and division over education policy. We need this reform and we need it now.
See on theconversation.com