See on Scoop.it – Learning, Teaching, Leading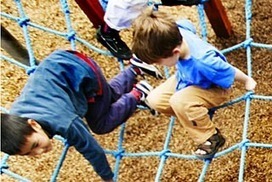 Schools are introducing rules for how parents and teachers should interact as part of a growing push back against families who hover too much.
Christopher Bounds's insight:
Ahh, the helicopter parent! Our worst nightmare perhaps, but so often the behaviour of both parent and child masks a real need with which we need to have some sensitivity. I like these rules:
Expect to wait 24 hours for a response to an email.
If the matter is urgent, ring the school office.
Don't call or text your child's mobile during class time.
Don't call or text your child's teacher directly.
Make an appointment to discuss an issue with a teacher, don't accost them at the start or end of the school day.
Leave the classroom when the first bell rings.
Don't discuss your concerns with administration staff.
Most of the problems can be resolved with appropriate openness on both sides. A parent contactedin a timely manner will always be your friend.
Read more: http://www.smh.com.au/national/education/teachers-taught-to-ground-helicopters-20130427-2ilb7.html#ixzz2RiF2SKTn
See on www.smh.com.au